Smart TV / Iphone mobile
***For smart tv , iphone ***
Smarters / gse / duplex are now blocked by ISP
Please USE new APP ibo player (www.iboiptv.com)
1. Please download IBO on device to install , and GIVE me PICTURE WITH MAC ADDRESS AND DEVICE KEY .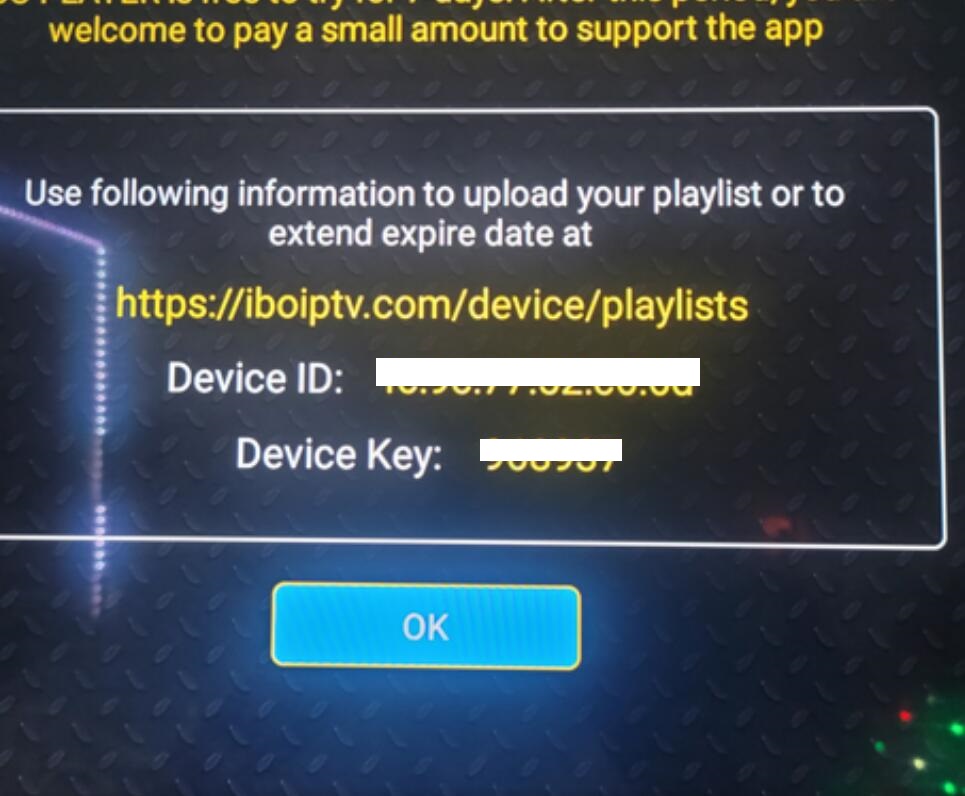 2. We will active for you .
***Για smart tv , iphone ***
Τα Smarters / gse / duplex έχουν πλέον αποκλειστεί από τον ISP
ΧΡΗΣΙΜΟΠΟΙΗΣΤΕ το νέο APP ibo player
1. Κάντε λήψη του IBO στη συσκευή για εγκατάσταση και ΔΩΣΤΕ ΕΙΚΟΝΑ ΜΕ ΔΙΕΥΘΥΝΣΗ MAC ΚΑΙ ΚΛΕΙΔΙ ΣΥΣΚΕΥΗΣ.
2. Θα ενεργήσουμε για εσάς.